The ultimate travel challenge is to find the safest travel options. This includes the search of travel partners who follow responsable health protocols on site, but also the need to find uncrowded, yet interesting destinations to explore. Luckily Argentina's natural highlights are wide-open, and far, faraway from human hubs.





Our top 5 of uncrowded destinations in Patagonia
Patagonia is called the southern half of the country. It starts in the province of Río Negro which capital is Bariloche, locted 500 miles away from Buenos Aires. Every province that is in Patagonia has a populated capital and not far, hiking trails, winding self-drive routes, coastlining lakes, glaciers and stunning peaks (like Mount Fitz Roy).
However, this is not a land easy to explore for those who want to venture into off-the-beaten-path corners of Patagonia. We have done a bit of research for you to know where to start, but our advice is to always consult a travel agent who specializes in Patagonia. Some places are better prepared for tourism than others, and though there is no danger, this is a land of wild animals (like the puma), better to go with someone that knows the región. Weather can also be unpredictable in Patagonia, so never give it for granted.


Estancia Cristina in Glaciers National Park, El Calafate

Estancia Cristina is a traditional ranch located in a hard-to-access corner of Glacier National Park, the same place that features the famous Perito Moreno Glacier. The estancia can only be reached by boat, a short trip from Puerto Banderas.
This is the perfect place to lodge for a couple of days in the solitude of Patagonia. The working staff will help you with everything you need, from meals to scheduled activities. We recommend taking the Discovery adventure, a 4WD ride and a short hike to see the Upsala Glaciers and the Patagonian Ice Fields.
You can also explore the surrounding on a guided horseback ride, or visit the Cañadón de los Fósiles to discover archeological remains.



Hikers Village & Rafting in El Chaltén

El Chlatén is by definition an uncrowded place in Argentine Patagonia. However, these last years many are the hikers and explorers that reach this little mountaineering village to disconnect from the outside world. This is a one-main street town, with some lodges and restaurants… and almost zero wifi connection.
Though the southern Winter (from June to August) can be challenging because of the weather and the snows, during our springtime and summer (from September to March) you're more likely to bump into groups of hikers. We recommend that you give a chance to a Winter visit to El Chaltén!
Here, any hiking trail you take will lead to an uncrowded natural spot. All of them start in the village, and the most famous is Cerro Torre Viewpoint and Laguna Torre. However, it is possible to visit El Chaltén in a different way. Sail down the Río las Vueltas the winds all along the surrounding mountains and enjoy a different perspective of the massifs. This is not a solo activity but it's held in small groups. 


Bahía Bustamante in Península Valdés 

Península Valdes is a nature-protected area that features most of the marine wildlife in Patagonia. The most important event of the península happens between June and December when the southern right whale reaches the Golfo Nuevo Bay to mate and breed their calves.
During this period, whale watching tours are the top attraction. Just imagine swinging side by side with a ton-weigh whale! Though this would be the most crowded choice, these are never big group experiences.
There is a place, a couple of hours away from the península where you can stay in the most absolute solitude in front of the sea. Bahía Bustamante is a small family-run lodge, where internet and light are available in scheduled hours, and outdoor activities are the best way to spend the time.  Sandy beaches, a petrified forest, deep-blue wáter natural pools, horseback riding, the spot of wildlife and birds… just to name a few ideas on how to enjoy Bahía Bustamante. There is a lot to learn about the seaweed industry, which is famous in the área. 




Estancia Harberton & Penguins, Ushuaia

This is the ultimate uncrowded place you can visit in Argentina. Ushuaia is the last province before Antarctica, and it's isolated from the rest of Patagonia since it lies on the other side of the Andes Mountain Range. Though Ushuaia is not a big place, yet, it's a city, so we recommend that you stay in Harberton ranch, a 4 cottage-lodge near the Martillo Island, the home of one of the largest colonies of Magellanic penguins. Staying in this lodge you will have free access to Isla Martillo, visit a regional museum and talk with the descendants of the first settlers.



Torres del Paine National Park in Chile

Patagonia also spreads on Chilean territory. The communication between Argentina and Chile is fluent, and day trips are available to visit Torres del Paine National Park from El Calafate or El Chaltén. However, the best recommendation if you want to be truly alone in this UNESCO heritage paradise is to go glamping!
Glamping is the contraction of the words "glamour" and "camping", and there is an exclusive experience we know about that you can live inside the park. You can stay in a dome, specially furnished with everything you will need to spend a couple of days in the most relaxing solitude. You'll be able to hike the park at your own pace, enjoy magical sunsets and see the peaks called Towers from close! 




Self-drive programs, for most independent travelers
It is obvious that during the pandemic many of us prefer to travel alone and grab the reins of the experience because it gives a sense of control over the situation. Understanding this travel concern, we designed 5 self-drive experiences for you to grab the steering wheel and yet, feel accompanied all the way. The self-drive programs include 24/7 h assistance from our local agents.

Enjoy a 6-day self-drive travel experience through Bariloche and the Nahuel Huapi National Park. Take the winding road of the Seven Lakes and reach Villa La Angostura and continue to San Martín de Los Andes, the gateway to Lanin National. Autumn (from March to June in the southern hemisphere) is the best time to see the amazing changing color of the trees!


This is a 6-day self-drive travel experience in El Calafate and El Chaltén. You can drive through Glaciers National Park to reach the boardwalks facing the mighty Perito Moreno Glacier and enjoy some quality hiking time in El Chaltén.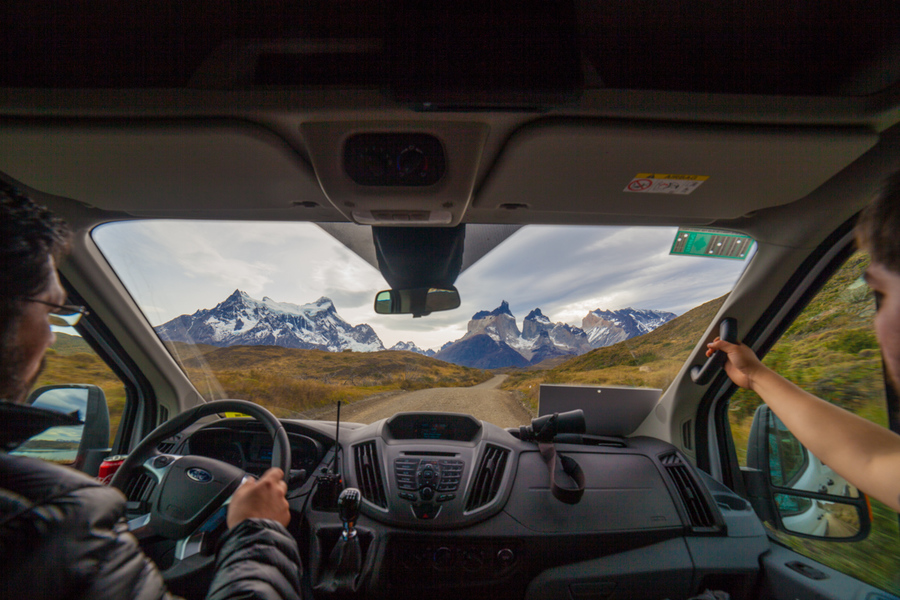 This is our all-in-one Patagonia experience. We will assist you to drive from El Calafate to Ushuaia, and cross the border to Torres del Paine National Park in Chile. It's a 13-day adventure experience.

We change landscapes now! And drive straight to the north, where mountains become red and yellow, and the culture of the Incas is still alive. This is a 5-day self-drive travel experience where you'll discover the natural marvel of Humahuaca Gorge and travel on high to visit gleaming salt flats. Tasting the empanadas salteñas is a gastronomic must!


In this 6-day self-drive travel experience you'll drive through the gorges of the valley and the daring Cuesta del Obispo. This is an área full of colonial architecture boasted by the little villages spread on the most absolute solitude. We'll also guide you to reach Cafayate, the cradle of torrontés wine, and visit the relaxing vineyards of the Northern wine hub.