What is better than Argentine wine? Argentine wine paired with delicious food, of course! Luckily, on your trip to Argentina's wine capital of Mendoza, you will be able to find plenty of both. Many wineries have built their own restaurants on-site, while other top-notch restaurants cater their food to pair with wine from the region. It is a gastronomical paradise!
The cuisine in Mendoza is influenced by local Argentine cuisine with an international twist. Many highly-rated chefs have relocated to the area, and the Mendoza restaurant scene has exploded in recent years. Now there are almost too many restaurant options to choose from for your meals in Mendoza. Here is a glimpse into some of the best restaurants in Mendoza.


1. Azafrán

Located in the city of Mendoza, Azafrán is Chef Pablo Ranea's creation based on local grape seasons. The menu is specifically created so each dish is paired with one of the wines stored in their gigantic cellar. Imagine Surf-N-Turf of steak and prawns enjoyed with a Malbec Roble. Ask either of Azafrán's two sommeliers about which wine they recommend to pair with the five-course tasting menu. For those on a budget, check out the special lunch menu at a very reasonable price from one of the best restaurants in Mendoza.


2. Siete Fuegos Asado

Based in Valle de Uco, Francis Mallmann has created yet another star restaurant. This time it's a spin on the classic Argentine barbeque. Dishes of meat, fish, vegetables, and fruits are flame-grilled in seven different techniques on the parrilla. Located in the unique location of The Vines of Mendoza outdoor space, savor the salt-crusted salmon on their fixed lunch menu for a mouth-melting treat.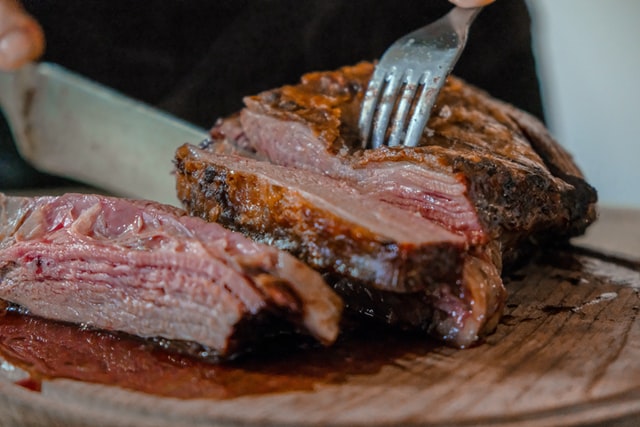 3. Ituzaingo Restó
Bringing the closed-door scene to Mendoza, Gonzalo Cuervo holds Ituzaingo Restó in his beautiful home's living room and back garden patio. Picture musicians softly playing while you enjoy a glass of wine with appetizers. The eight-course tasting menu is a mixture of gourmet, Criolla, modern, and a touch of Northern Argentine flavors. The laid-back atmosphere will let you enjoy the special night dining with new friends in this personalized experience. Don't miss the chance to cook along with the pros in Gonzalo's cooking class!
4. Mun
After the devastating closure of Chef Mun's closed-door restaurant in Buenos Aires, food lovers rejoiced when he opened up his restaurant at Casarena Bodega y Viñedos. He is spicing up Mendoza restaurants with a five-course Japanese, Chinese, and Korean fused meal. The spicy tuna on crispy rice and king crab rolls are different than anything seen before in the Mendoza culinary scene. Mun still holds its classic closed-door reservation system and is open for lunch as well.


5. Restaurant Terruño

Another great restaurant located at a winery is Restaurant Terruño in Maipú. The restaurant specializes in local products and produces, like vegetables from the organic garden and local meats and fish. Stay in the Casa Tapiz Renaissance-style hotel next door and enjoy a leisurely lunch and dinner. Try the arugula salad and lamb ravioli with wine straight from the vineyard.



With so many options of Mendoza restaurants to choose from, your trip to wine country will be filled with plenty of delicacies to accompany your wine. What are you waiting for?