Patagonia is undoubtedly the place where you can find breathtaking sceneries. Located in the south of Chile and Argentina, Patagonia is a shared territory between these two countries. From glacial fjords and arid steps to snow-capped mountains and turquoise glacial lakes, Patagonia will for sure be a trip of a lifetime in 2022. The best rewards are for the most intrepid explorers!




Which Patagonia Tours are available in 2022?


The best time of the year to travel to this wonderland is between September and early April, which means that Patagonia season has just started! So…All of our Patagonia tours are available! Chile and Argentina have opened their borders to all foreign travelers from all countries. Although this is great news, we advise you to check here the requirements you need to enter Chile and Argentina.


Check out our Patagonia tours 2022 and let the adventure begin!


1. Patagonia Tours 2022 for families

Meet the End of the World and discover the world's famous Perito Moreno's Glacier, all together as a family. Canoeing along Lapatia Lake in Ushuaia or a thrilling boat trip through Mayo Channel in El Calafate will for sure be an everlasting memory for the whole family indeed!

Combine the Patagonia adventure with its local culture and delicious food by visiting local ranches known as Estancias, creating an immersive experience to learn more about local traditions while enjoying a famous and common plate of Patagonia, Patagonic lamb.
Frosting on the cake-Close encounters with penguins will leave young and adults fully impressed with this Patagonia adventure of a lifetime!






2. If you're looking for a Self-drive tour


Self-drive tours in Patagonia will surely connect you with the essence of this wonderland while driving through stunning landscapes guided by our ground experts to travel like a local!
El Calafate and El Chalten can be great itineraries for your self-drive tour. Also, the Lake District of Patagonia is a great destination: you will drive from Bariloche to Villa La Angostura and marvel at the turquoise water lakes and the beautiful, surrounding scenery.
Nevertheless, for true drive-enthusiasts, our 13-day self-drive tour through Patagonia may be the right choice. On this trip, you will also be visiting the beautiful villages of El Calafate and El Chalten, plus Torres del Paine, Rio Grande, Punta Arenas, and of course, the city of the End of the World, Ushuaia.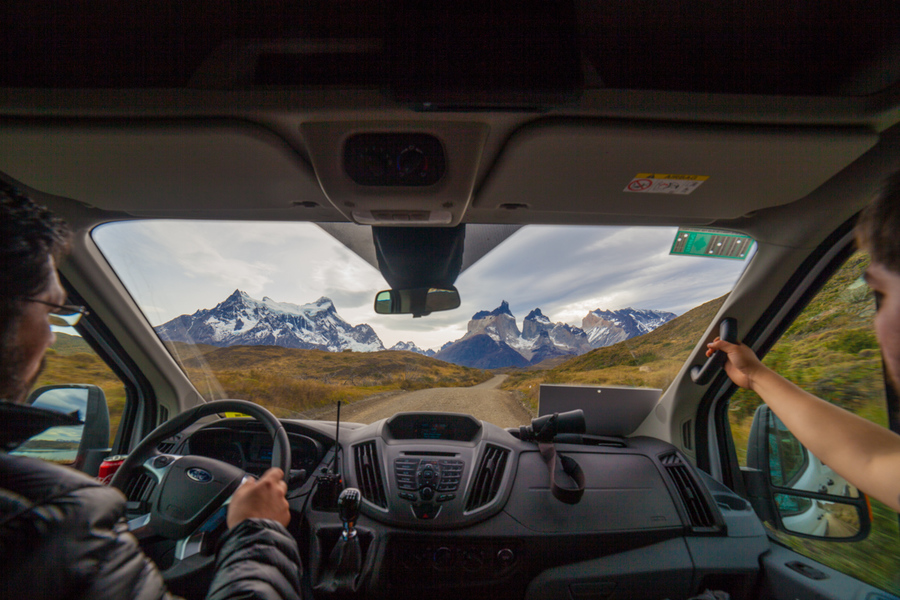 3. Patagonia Tours 2022 for enthusiasts hikers

How about doing the most famous hike in Torres del Paine National Park known as the "W" circuit? Our 5-day Patagonia tour to Torres del Paine National Park allows you to tackle this outstanding hike circuit and discover the famous Paine Towers, and the Paine Horns along with breathtaking views of the Glacier Grey, Lake Pehoé and Mount Paine Grande. Sleeping under the starlit skies of Patagonia between the mountains, will for sure be an unforgettable experience.
Plenty of hiking opportunities with spectacular landscapes are waiting for you in El Chalten, the national capital of trekking. Self-guided trails will lead you to Cerro Torre, or optional tours can take you to the Vespignani Glacier's base and a jaw-dropping view of Mount Fitz Roy. Not enough? In this Patagonia tour, you will also be able to walk over the Big Ice, the famous Perito Moreno's Glacier!


For all tastes, but for intrepid explorers only, click here to see all of our Hiking Patagonia tours!
4. If you want to explore Argentine & Chilean Patagonia


On our 13-Day tour Best of Patagonia, you will be able to visit Patagonia's highlights such as Torres del Paine National Park, El Chaltén and El Calafate. Want some hiking? Yes! The foot of Mount Fitz Roy, the Laguna Sucia and Laguna de Los Tres, await. Looking forward to meeting the icy giant? Perito Moreno's Glacier will also be on your itinerary.

If you are up to adventure but looking for a shorter trip, the magic of Patagonia can also be appreciated in our Best of Patagonia 9 Days tour.


All set! Choose your favorite itinerary, and prepare yourself for a memorable trip in Patagonia! If you can't find your dream Patagonia tour experience for 2022, contact us. Our travel agent will help you craft your trip.