What is famous in Argentina and why do people from different continents travel so far to visit this southern country? Read about 5 things Argentina is famous for and will be worth your next travel adventure.
1. English speakers
Is English your mother tongue? Then you are lucky because what is famous in Argentina are English speakers since English is taught in most schools as a second language. Plus, it is a very important skill in almost any job description which makes English learning a must for all Argentinians who can afford these studies.
You will find many English-speaking Argentinians but not anywhere in the country. The percentage is especially high in Buenos Aires since it is the capital and the population tends to concentrate here.
On the other hand, popular travel regions like Patagonia or Iguazú Falls where international tourism is available all year round are also English-friendly speakers.
To sum up, the only place where you may find non-English speakers is in Northern provinces like Salta or Jujuy. That is why it is especially recommended to travel with a local guide or download a translation app you can use for daily stuff.
2. Maradona
Talking about what is famous in Argentina…Does Diego Armando Maradona, "el 10", "la mano de Dios" (God's hand) ring you a bell? For all soccer enthusiasts, Argentina is famous to be the birding place of the #1 soccer player in the history of HumanKind.
Soccer in local Spanish translates as "fútbol" although it has nothing to do with American Football which is more similar to Rugby in Argentina.
There are famous fútbol tourist circuits in Argentina, especially in Buenos Aires where you can visit the first house of Maradona, and Argentino Juniors, the club where he started to play. After his death in 2020, it is here where you can visit a spontaneous sanctuary built by his loving admirers. Finally, in La Boca, you can visit the Boca Juniors Stadium, where the idol used to play too. Pay attention to the streets, you may also find a Maradona greeting from a balcony or even take pictures with walkers.
On the other hand, what is famous in Argentina is Leo Messi, the #2 greatest players in the world! Of course, "la pulga" (the flea), as nicknamed by his fanatics all over the world, is now the captain of the national team as Maradona used to be. However, the second most famous soccer idol was born in Rosario, Santa Fe, 180 miles away from Buenos Aires, so real fanatics will have to travel a bit to see where the idol was born.
3. Patagonia
Maybe the most amazing landscapes Argentina is famous for. It is the top traveling reason for most visitors. In second place, Iguazú Falls is the most chosen. Why Patagonia? First because there are miles and miles of unpopulated land full of mountains and glaciers. And if you are a hiker of the heart, there is no better place in South America to go hiking through steps, woods and lagoons with hanging glaciers.
Although Patagonia is famous for its natural beauty its rural culture is yet to be discovered by many travelers. For instance, if you visit a traditional ranch you can enjoy a first glance of what we are talking about.
4. Meat
Talking about Patagonia, what is really famous in Argentina is the asado! What is exactly an asado? It is a kind of barbecue which in Patagonia is traditionally made with stakes buried on the land. The Patagonian lamb is the most delicious meat-based plate you will ever taste! Of course, it is not necessary to be in Patagonia to enjoy asado. That is to say, you will find excellent meat almost everywhere in the country. But, where to go for a true local experience?
First, you can taste premium meat dishes in tourist shows, like tango dinners. Second, there are fine restaurants called parrillas, that go from high-class services to regular. However, you should stay open-minded about parrillas. There are excellent parrillas in different neighborhoods where regular people go and often offer the best meat cuts at fair prices.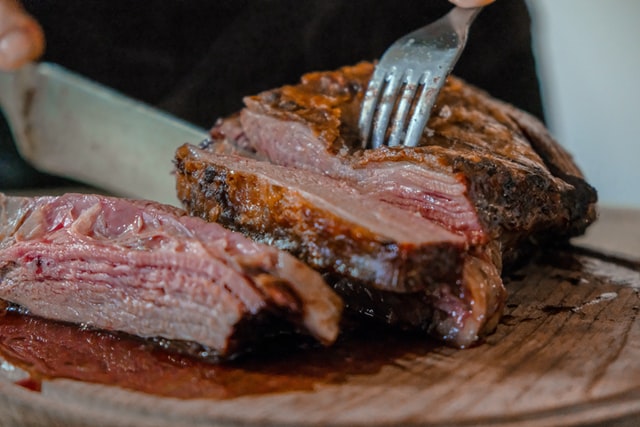 5. Tango
One of the most famous dances in the world was born in Buenos Aires, Argentina. In fact, it is an immigrant dance created in the area of Río de la Plata which comprises Buenos Aires and the Uruguayan coast too.
To understand tango you must know that it is a dance born with the Great Inmmigration, which was mostly European but also African. That is why slung vocabulary from tango can be traced to old French or African expressions.
Tango shows are great and enjoyable, especially if you are a foodie too! The costumes are spectacular, and you will see professional dancers. However, what not many know is that those dancers also like to go dancing in their free time! And where do they go? To the milongas!
Milongas are tango houses where locals go dancing. There are many milongas in Buenos Aires, some fancier than others or with a different dress code. Some milongas are for advanced or beginners dancers, others for the LGBT public and some offer regular orchestras to enjoy live music.
If you want to discover more about what is famous in Argentina contact us and learn why Argentina should be your next travel destination.