Memories of family vacations are for a lifetime. Traveling to new environments and activities enhance the best of families like no other experience they go through. However, family trips can be expensive. That's why we put together some trip ideas to enjoy a cheap family vacation. Keep reading below!


Buenos Aires

Welcome to the capital city of Argentina. Architecture, culture, and history are around every corner, and so does beautiful parks, squares, and green areas to spend a great time during summer days, although autumn is a good time as you will find them less crowded. Museums are an excellent choice to visit and learn all about local culture. If traveling in May, you are lucky: Buenos Aires hosts the Night of Museums where all of them stay open till midnight charge free!
You can visit some of the most famous neighborhoods on foot or by taking the metro, for example, La Boca, Caminito, Palermo, or Recoleta. Want to truly experience Buenos Aires? Try local dishes on a typical parrilla (grill) or grab some takeaway food on casual sidewalks barbecues.
Enjoy a walk in Puerto Madero's neighborhood and meet the famous Puente de la Mujer (Women Bridge)!


Northern Argentina

Rugged backpackers and family vacationers, Salta & Jujuy await you! It is an ideal destination to connect with nature's work of art and still have a budget-friendly family vacation.
Self-drive tours can make a great choice to have lunchtime with an immense landscape of sharp and jagged mountains. Mingle with locals while strolling around the small villages located in the Humahuaca Gorge and buy some handmade food or clothing to experience the Northern culture first handed.
Take part in a local Peña: dance to local music and try some of the most delicious local dishes, at budget-friendly prices!


El Chalten

Cheap family vacations in Patagonia? Indeed! This small village is known as the National Capital of Trekking and hosts the majestic Mount Fitz Roy. Get ready for an adventure of a lifetime.
There are endless hiking trails for you and your family to visit with different levels and difficulties for every family member to have a blast. Discover impressive landscapes such as waterfalls, panoramic views of Mount Fitz Roy and so much more!
It's camp time! Set your tent and sleep under the starlit sky of Patagonia!


Lake District

Let's hit the road! A Self-drive tour through the breathtaking landscapes of Patagonia is indeed an excellent choice if looking for a cheap family vacation.
Snow-capped mountains, pristine lakes, and fresh Patagonia air are the perfect scenarios to hit the road with your family members on a unique vacation. The great benefit of self-driving is that immense Patagonia is your backyard: stop at any spot you choose, and have a family picnic with spectacular Patagonia views!


Iguazú Falls

Yes, the list includes the majestic Iguazú Falls. Meet one of the seven natural wonders named by UNESCO on your visit to Argentina. The magic of Puerto Iguazú is in every corner, although the cherry on top is the falls.
Have you ever seen two rivers collide? Visit a unique viewpoint where Iguazú and Parana rivers merge: Argentina, Paraguay, and Brazil Triple Border. From this spot, you can see the coasts of these three countries at once. You can stroll around the craft market while surrounded by history and a special cultural mixture.
Indeed a place on Earth worth visiting: impressive waterfalls, close encounters with local wildlife, and an extraordinary culture full of traditions and millenary knowledge!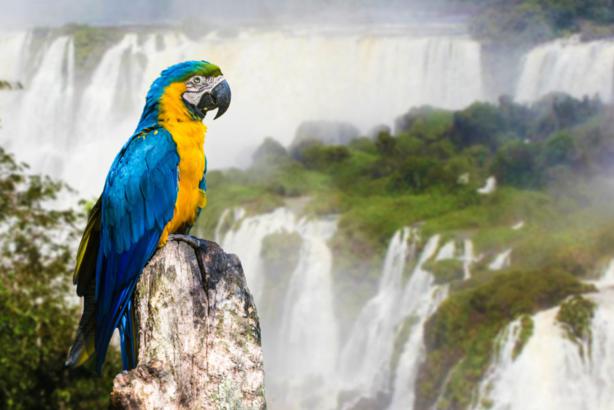 Ready for your next vacation? Contact us and let your next family adventure begin!